Larceny Very Special Small Batch Kentucky Bourbon Whiskey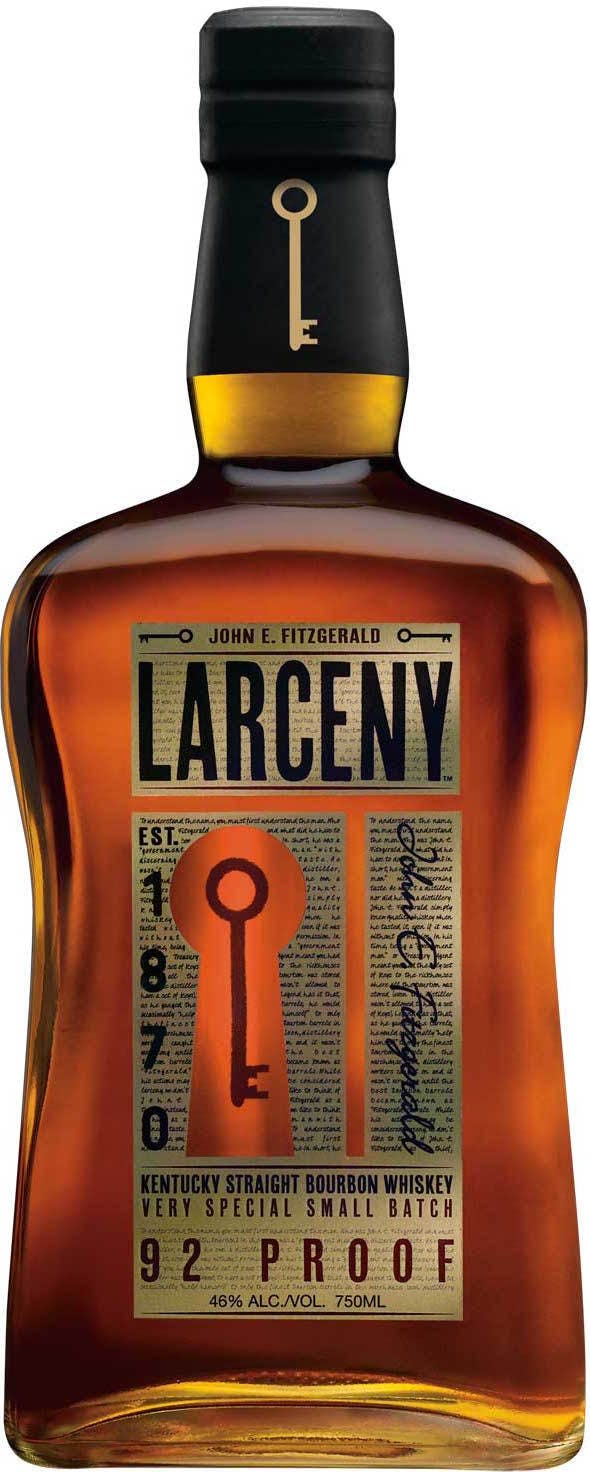 Color: Bright new copper. Aroma: Fresh bread and toffee, with a note of butterscotch. Taste: Buttery caramel and honeyed notes, with a rich mouthfeel. Finish: Long, gently sweet and savory.
Wine EnthusiastThis small-batch Bourbon uses wheat in place of rye to create a soft, rounded character. The mild crème brulee aroma leads into sasparilla and creamy caramel flavors. At 92 proof, it's a wonder that the alcohol feels so moderate, but it makes its presence known in the cinnamon-firework finish. Attractive bottle design with clever keyhole label.