Knob Creek Smoked Maple Kentucky Straight Bourbon Whiskey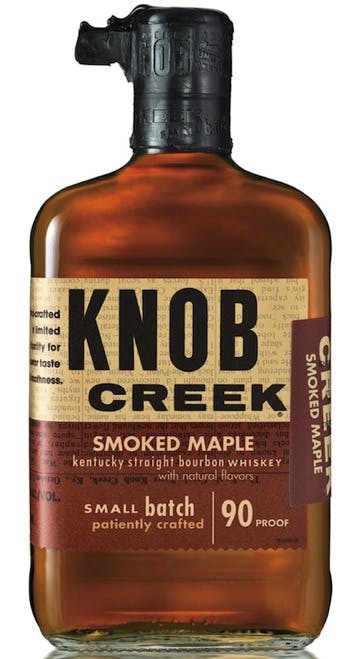 Created in honor of Knob Creek® Bourbon founder Booker Noe, this new expression is made using the big, full flavor of Knob Creek® Bourbon along with hints of maple and a touch of smoke to create a truly unique flavor expression that lives up to Booker's traditions and the Knob Creek® name. Bottled at 90-proof, Knob Creek® Smoked Maple Bourbon is best enjoyed neat, or with an ice cube or two. It also makes an excellent after dinner drink for those who prefer to sip and savor a nice whiskey with dessert.
Wine EnthusiastWhiskey first, flavoring second in this bottle. The alcohol presence comes through early on the nose and palate (it's 90 proof, after all), followed by undercurrents of maple and vanilla. It finishes with flourishes of spice and heat, with a welcome orange-peel note. If you're seeking a quality flavored Bourbon that will stand up to mixing, here it is.