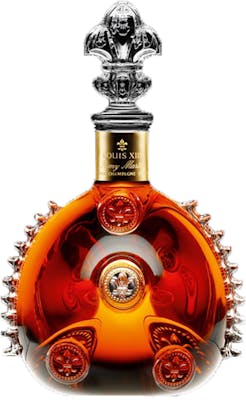 SKU: 87236001605
Remy Martin Louis XIII
---
---
This product is a Pre-Arrival. Please see our
Shipping Policy
for information about fulfillment of orders containing this product.
Louis XIII cognac should be tasted drop by drop. It opens on the palate in a burst of floral, fruit and spice aromas. As you taste, take time to appreciate the evolution of these flavours, which linger on the palate for up to one hour. You can taste the art of time from the very first drop, its unmistakable woody notes evocative of aged oak casks, and years of artistry leading to an explosion of floral, fruity and spicy notes, including dried roses, honey, myrrh, cigar box, plum, honeysuckle, leather, figs and passion fruit. Savour the unforgettable flavours that will linger for a long time on your palate, sparking deep-rooted memories and marking a unique moment in time. Food pairing can enhance your experience of LOUIS XIII cognac, and any social occasion. We recommend pairing LOUIS XIII cognac with food of equal prestige, such as shavings of jamon iberico or the finest caviar.
The aroma features fig, prune, pastry dough, honey and maple scents. On palate, Louis XIII offers long and intensely woody flavors; additional layers of flavor, including figs, dates, prunes, dried apricot and vanilla, are featured at midpalate. Finishes elegantly, warm, smooth and more oaky than fruity succulent. Only minor rancio.

Are you 21 years old, or older?