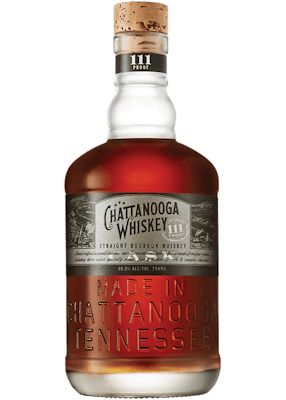 SKU: 853192006196
Chattanooga Tennessee High Malt Cask Whiskey 111 Proof
---
---
Vital Stats: Mash bill is Yellow Corn, Malted Rye, Caramel Malted Barley & Honey Malted Barley. It's aged for at least two years in toasted and charred 53 gallon barrels.
Appearance: Dark sun tea.
Nose: Pow, Powerful spices right up front that is robust with sweetness. @sunmaid raisins, heath bar toffee with hints of bitter chocolate. Rich and complex.
Palate: I am greeted with the pure taste of sugarcane, mulling spices and molasses. The interesting thing about this whiskey is the disconnect between the nose and palate. The nose is potent, and the taste is smooth and subtle with a beautiful long finish. I get the pleasant feeling of pins and needles on my tongue, like slowly waking up from a long nap.
Finish: Long, lingering and beautiful. This is an all-day sipper. It is a little bitter on the back end.

Are you 21 years old, or older?