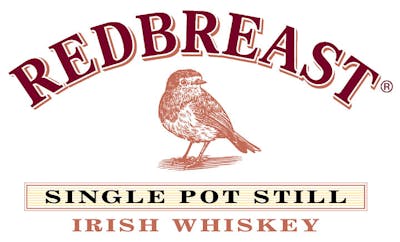 SKU: 080432115626
Redbreast Single Pot Still Irish Whiskey 27 year old
---
---
In 1857, W&A Gilbey Co. was founded in a basement cellar at the corner of Oxford Street and Berwick in London. By the turn of the century, the company — a wine and spirits merchant — held one of the largest stocks of maturing whiskey in its inventory, and had expanded to Dublin, Belfast and Edinburgh. In 1912, Gilbeys began selling a 12 year old whiskey named Redbreast. The name was a reference to the Robin Redbreast (a type of bird) and is attributed to the Chairman of Gilberys, who was an avid ornithologist.
Today, Redbreast 27 Year Old Single Pot Still Irish Whiskey continues to pay homage to the legacy of Gilbey and its Irish origins. The whiskey is crafted from a marriage of malted and unmalted barley, which are milled and mashed before being triple-distilled through traditional copper-pot stills. The inclusions of unmalted barley in the whiskey's mashbill, along with the tradition of triple distillation, are uniquely Irish approaches to producing whiskey.
Following distillation, the whiskey is matured in a combination of American ex-bourbon oak and European oak casks that were previously used to mature Spanish Oloroso sherry. This expression then takes things to another level of complexity with the inclusion of Ruby Port Casks. After a 27-year slumber, the whiskey is bottled at cask strength without the use of chill filtration, resulting in an incredibly rich and complex dram.
Pick a bottle up today!

Are you 21 years old, or older?